^
Sleep, slide & go - Jade. De gezonde reiswieg voor veilige en gezellige reizen.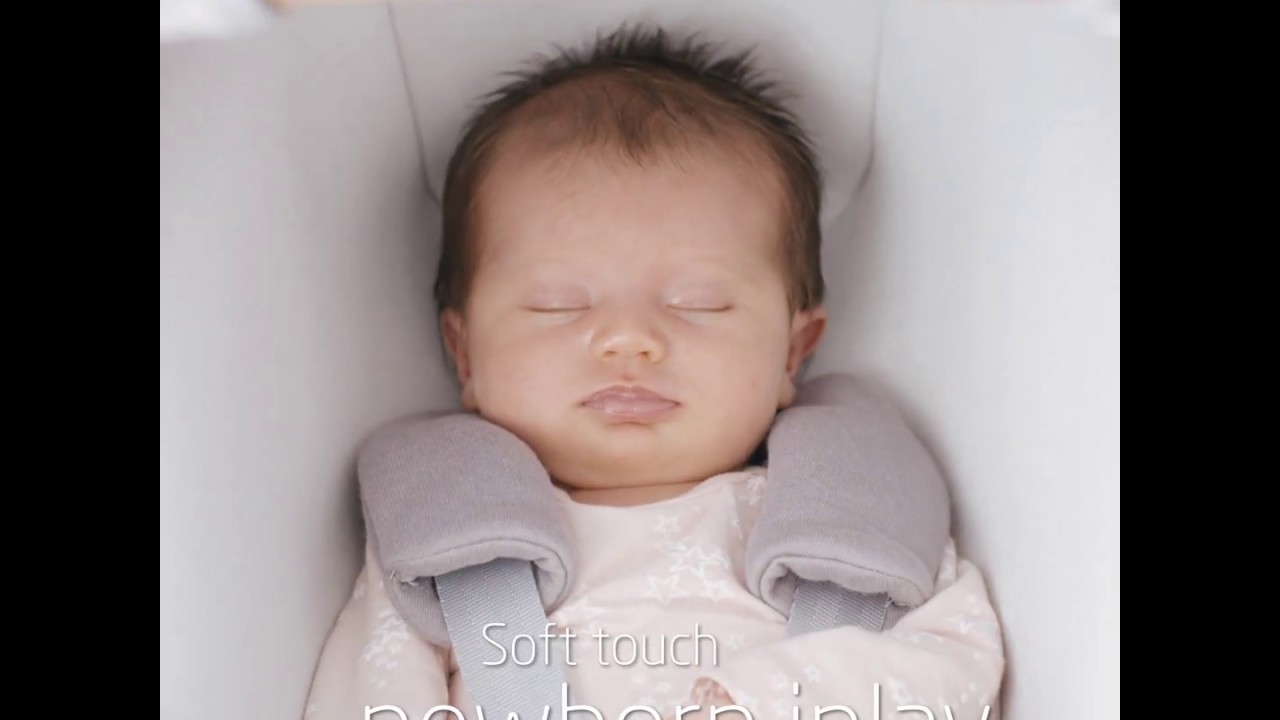 24 maanden garantie
Gratis retourzendingen
Kenmerken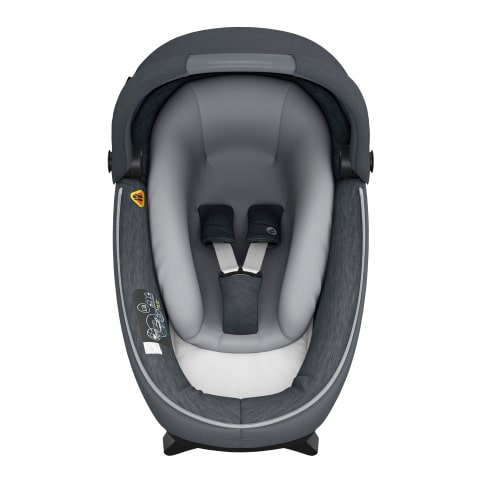 Altijd een perfecte ligpositie
De eerste R129-conforme reiswieg op ISOFIX-basis met interactieve licht- en geluidssignalen die de correcte installatie bevestigen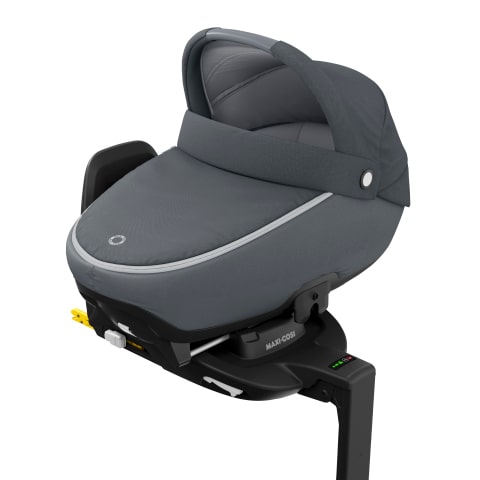 i-Size hoogste veiligheidsprestatie
Eerste R129-conforme reiswieg op ISOFIX-basis met interactieve lichten geluidssignalen die de correcte installatie bevestigen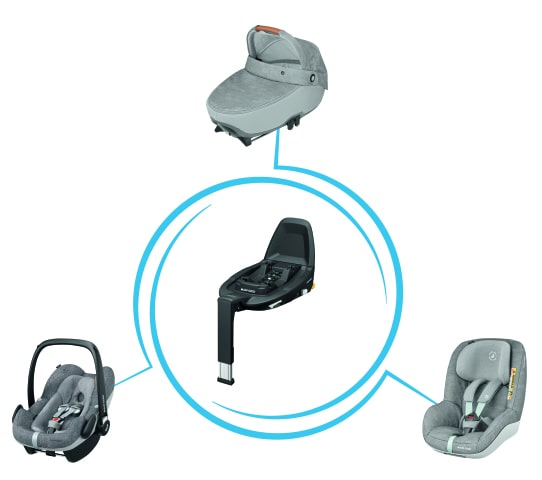 Onderdeel van de 3wayFamily
Een oplossing vanaf de geboorte tot ongeveer 4 jaar in combinatie met 3wayFix, Pebble Pro en Pearl Pro i-Size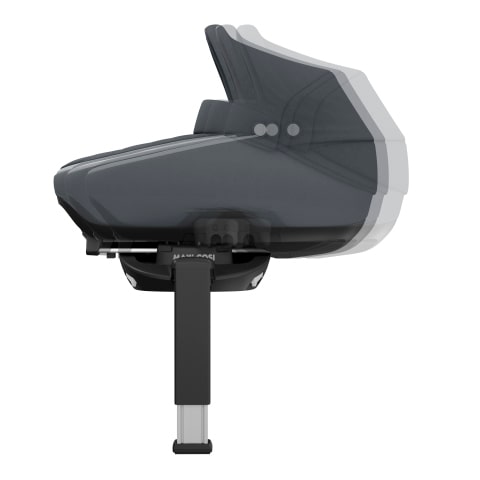 Unieke Click & Go ISOFIX installatie
Makkelijke ISOFIX installatie in de auto door middel van een unieke schuif techniek op de 3wayFix base, te gebruiken in combinatie met de meeste Maxi-Cosi kinderwagens
Productomschrijving
Ontdek onze unieke veiligheidswieg, Jade! Jade is bekroond met een uitstekende 5-sterrenbeoordeling door de Duitse Stiftung Warentest (STIWA), voldoet aan de hoogste veiligheidsvoorschriften (R129) en laat baby's onderweg langer slapen op de gezondste manier.
Installatie
Maxi-Cosi Jade Reiswieg kan veilig op de achterbank van je auto worden geïnstalleerd met de unieke Slide & Go-installatie!
Installeer de Maxi-Cosi Jade reiswieg door die eenvoudig op de FamilyFix3 ISOFIX-autostoelbasis te schuiven. Met één eenvoudige "Slide" ben je klaar om te vertrekken . De interactieve licht- en geluidsfeedback van het ISOFIX-systeem maakt het zelfs nog eenvoudiger.
Dankzij de unieke Slide & Go-installatie kun je je baby ook uit de kinderwagen naar de auto verplaatsen zonder hem of haar wakker te maken. Op die manier zorg je voor de gemakkelijkste en veiligste ritten ooit.
Veiligheid
Bij Maxi-Cosi hebben we meer dan 50 miljoen baby's uit het ziekenhuis naar huis gebracht. De veiligheid van je kind is onze topprioriteit.
Experts suggereren dat pasgeborenen niet meer dan twee uur rechtop mogen reizen en dat ze zoveel mogelijk moeten slapen in de beste positie; plat op hun rug. Toch zien we nog steeds baby's die langer in een stoel zitten dan aanbevolen.
Dit heeft ons aangezet om Jade te ontwikkelen, een autoreiswieg die de gezonde ligpositie mogelijk maakt en die zorgt voor ongestoorde slaap tijdens het reizen met de auto. Het is net zoals een tweede bed voor je baby! Hierdoor hoeft je je zich geen zorgen te maken over het comfort en de veiligheid van je baby wanneer je lange autoreizen maakt.
Onze innovatieve manier om het comfort van reiswiegjes te combineren met de veiligheid en het gemak van autostoelen heeft ervoor gezorgd dat we een uitstekende 5-sterrenbeoordeling hebben gekregen van de Stiftung Warentest (STIWA) *
Bovendien voldoet de Jade reiswieg aan de laatste en hoogste veiligheidsregelgeving (R129) waardoor je pasgeborene een betere bescherming geniet tegen schokken aan het hoofd, de nek of aan de zijkant van het lichaam.
Ben je niet zeker of je alles wel goed kan installeren? Dan ben je bij ons aan het juiste adres! De interactieve licht- en geluidfeedback op de 3wayFix-basis bevestigt de juiste installatie, en met het 3-punts veiligheidharnas van Jade kun je je baby stevig en veilig vastmaken.
* Stiftung Warentest is de toonaangevende en onafhankelijke Duitse testorganisatie voor consumenten. Ze voeren twee keer per jaar autostoeltesten uit op vlak van veiligheid, bruikbaarheid en ergonomie. STIWA beveelt Jade ten zeerste aan voor pasgeborenen.
Veilige en gezellige reiswieg voor langere reizen.
Autostoelen zijn er om te reizen, reiswiegjes om te slapen. We hebben beiden gecombineerd om je pasgeborene een ​​oplossing te bieden om veilig te kunnen reizen en comfortabel te slapen tijdens lange reizen!
Onze Jade reiswieg kan veilig in uw auto worden geïnstalleerd, en is tevens zo veilig als een autostoel en zo comfortabel als een reiswieg. Bovendien biedt het ook een 180 ° vlakke slaappositie, de veiligste en gezondste manier voor uw pasgeborene om te rusten.
Op deze manier biedt de veiligheidswieg het grootste comfort voor slapende baby's tijdens korte ritten naar de supermarkt en langere familie-uitstapjes.
De Jade boet niet in op veiligheid van je kindje. Jade voldoet aan de hoogste veiligheidsvoorschriften (R129) en biedt bewezen hoofd-, nek- en zijwaartse botsbescherming.
Het is heel eenvoudig op de 3wayFix-basis te installeren achterin de auto zodat voor een veilige ISOFIX en een heel handige Slide & Go-installatie wordt gezorgd.
Met zijn moderne ontwerp en lederen afwerking wordt Jade in slechts een paar seconden een heel stijlvolle kinderwagen, wanneer je die op een Maxi-Cosi kinderwagen bevestigt. Je hoeft je baby niet eens wakker te maken wanneer je overschakelt van de autoreiswieg naar de kinderwagen!
Reissysteem
Maxi-Cosi Jade maakt deel uit van de 3way Family en biedt een oplossing vanaf de geboorte tot 4 jaar. De Jade past op de FamilyFix3 ISOFIX-basis die ook compatibel is met het Pebble Plus baby autozitje en het Pearl Pro i-Size autostoeltje.
Dit biedt u een oplossing vanaf de bevalling tot de leeftijd van 4 jaar.
Zie in actie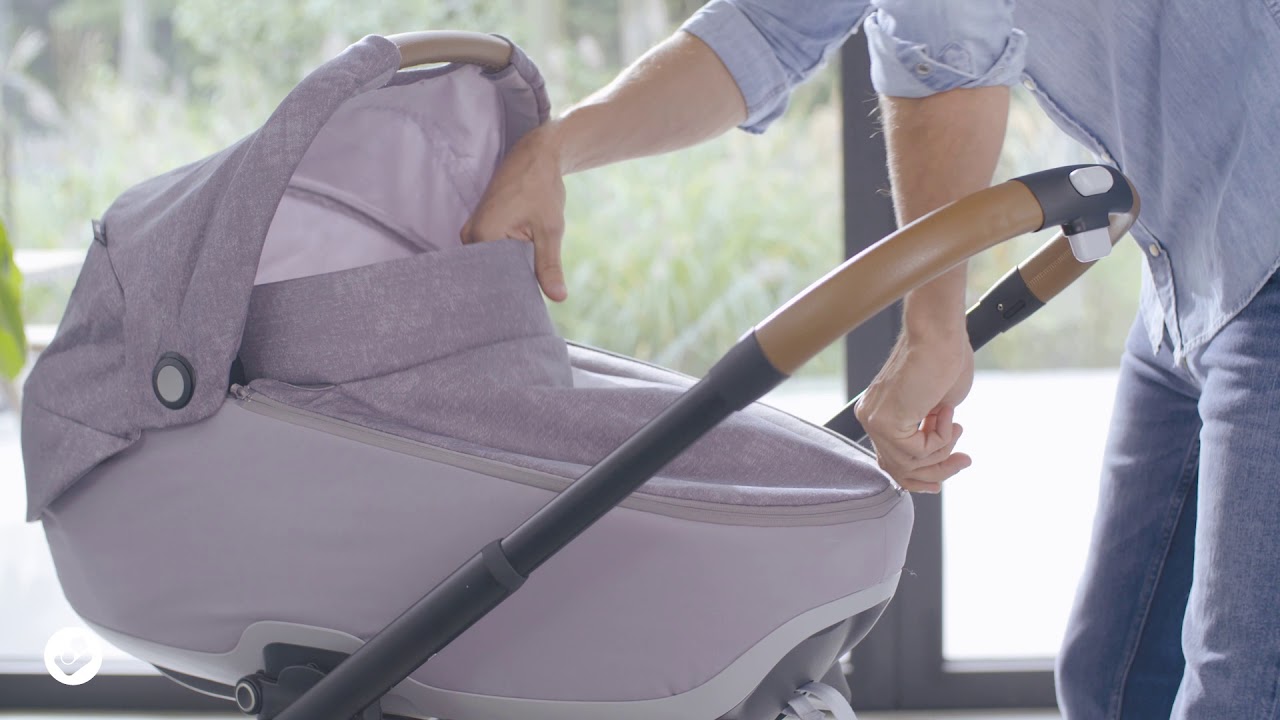 Deel je Maxi-Cosi-momenten #myMaxiCosi
Vergelijk Jade reiswieg met andere modellen